Haryana Agro Fertilizers & Chemicals - Shahabad
HARYANA AGRO FERTILIZERS & CHEMICALS located at Shahbad in Haryana was set up in the year 1975. It produces various types of pesticides / insecticides / weedicides and fertilizer formulations under the brand name of HAR-AGRO.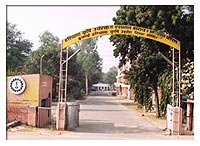 Haryana Agro Fertilizers & Chemicals plant's primary aim is to provide best quality pesticides & fertilizers to the farmers through various outlets of HAIC located in the districts of Haryana. The production of some new pesticides was also introduced by the plant.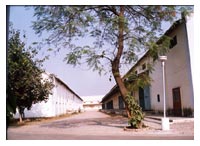 At present, the plant is formulating various liquid as well as powder pesticide formulations using latest automatic machinery. All the pesticide formulations being produced here are under the brand name of HAR-AGRO. They are packed in a attractive package and the quality meets the requirement of international standards.
Registration of new molecules have been applied for with the Central Insecticide Board and it has also been planned to introduce some new granules pesticides formulation in the list of plant products to facilitate the better service to the farmers.
A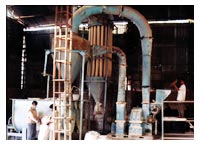 new godown with a storage capacity of 25000 MT was constructed in the complex during the year 2003 and it has been occupied by Food Corporation of India w.e.f. 1-10-2002 under "7 Year Guarantee Scheme". The job of said warehousing activity is also being performed with the existing staff of the plant as per the norms of C.W.C. Besides this godown, previously constructed godowns with the storage capacity of 10000 MT and cap storage of 20000 MT are being utilized for the storage of foodgrains procured by HAIC.

Price List of Weedicides and Pesticides
Provided below are rates of different pesticides/weedicides in all the available packing. These rates are inclusive of 16% Excise Duty, 4% Sales Tax, for destination in Haryana. However, if there is any change in govt. levies, the same shall be applicable at the time of despatch.
ITEM
ANILOFOS 30% EC
BUTACHLOR 50% EC
CHOLOROYRIPHOS 20% EC
CYPERMETHRIN 10% EC
CYPERMETHRIN 25% EC
DDVP 76% EC
FENVALERATE 20% 3C
ENDOSULPHAN 35% EC
MONOCROTOPHOS 36% SL
MALTHION 50% EC
LINDANE 20% EC
2.4-D ETHYL ESTER 38% EC
ISOPROTURON 75% WP
ITEM
MALATHION 5% DP
ENDOSULPHAN 4% DP
FENVELERATE 0.4% DP
LINEDANE 1.3% DP
Note: Prices are subject to change with prior notice.

Note: These pesticides and weedicides are also available at farmers service centers of Haryana Agro Industries Corporation Limited situated at District Head quarters of Haryana except Panchkula Distt.
For further details please contact DGM, Shahabad. Phone: 01744-240503, 240596.